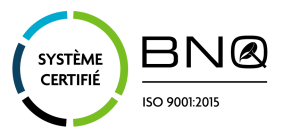 Oldham Batteries Canada Inc. offers a comprehensive choice of technologies available from the Enersys line of reserve power batteries. With such diverse choices, we can answer each applications specific environmental, economic and technical specifications to find the battery system that meets your needs.
Electric Utility / Switchgear
We offer complete solutions for your requirement including back-up power for remote substations to full utility-scale capacity optimization systems.
Telecommunications
We can provide batteries that combine long life, compact footprints, high energy density and ease of installation to handle a wide range of telecom applications such as Central office or outside plant, wireline or wireless.
Uninterruptible Power Supply (UPS)
The need for dependable uninterruptible power has never been greater. With the rapid growth of integrated networks and systems we understand the importance of dependable and consistent battery solutions. We offer a variety of proven chemistries including Thin Plate Pure Lead (TPPL), Absorbed Glass Mat (AGM) and VRLA for a range of of UPS applications.
Security – Medical
Wherever power outages are a threat to safety, health or security, we are there to provide battery solutions. With advanced gas recombinant technology, high energy density AGM designs and 99.99% pure lead plates, our products deliver reliable performance and extended service life for medical facilities, security and emergency lighting systems and more.
Specialty Batteries / Extreme Genset reliability
Featuring TPPL technology, ODYSSEY batteries form the core of a complete genset backup power solution.
In addition to the batteries, we can provide key in hand solutions that include, batteries, racks, chargers, connectors and service.
Specialty Batteries / The Fleet Saver
The deep cycling capability and unique design of the ODYSSEY Extreme Series™ battery provides the reserve power to run on-board accessories with the engine off — without shortening battery life. With today's no idling laws, the ODYSSEY battery keeps vehicle fleets up and running for less.